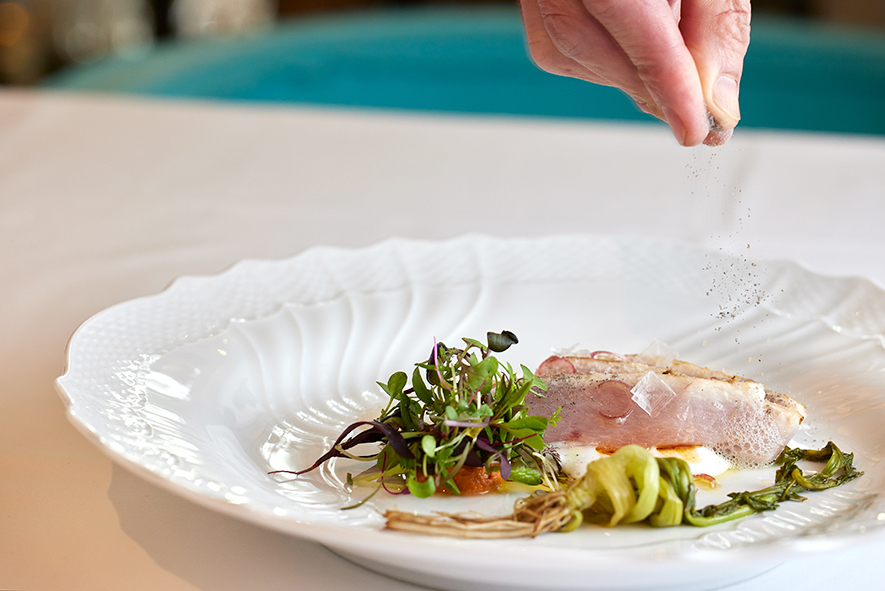 Chef Yoshiyuki Okuno, owner of La Brianza and five other Italian restaurants in Tokyo, has many fans in Japan and abroad for his unique worldview and taste creations. Chef Okuno's next destination is the West Coast of the United States. Although preparations have been difficult due to the Corona pandemic, Chef Okuno plans to open 'MAGARI', a restaurant based on the concept of "Tokyo x Italian", in Hollywood, Los Angeles in March 2022 and another location in Santa Monica in November. Chef Okuno, who wants to introduce more good things from Japan, immediately wanted to utilize the "bamboo charcoal salt".
Japanese techniques and foodstuffs that are attracting attention around the world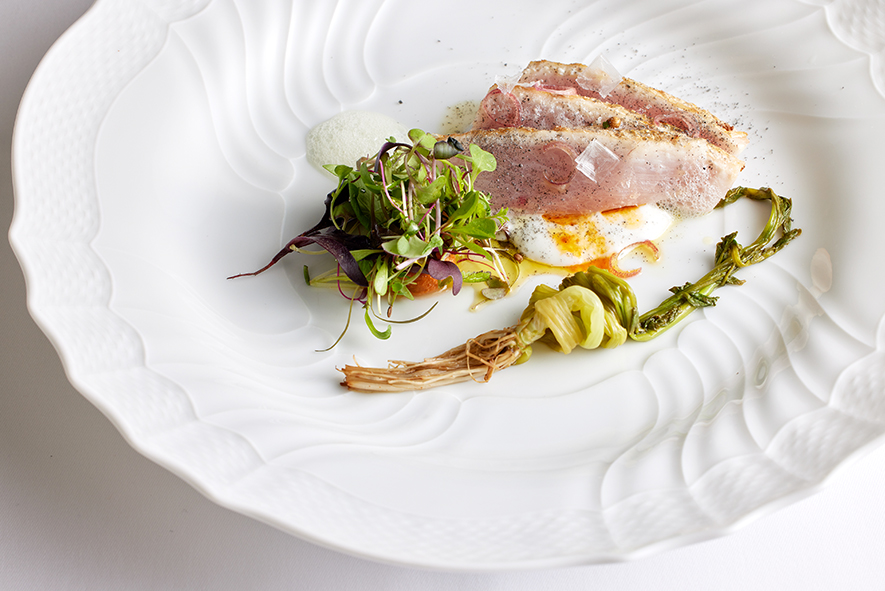 MAGARI, a new restaurant opening in LA, hopes to introduce more and more good things from Japan. There are many other Italian restaurants that use ingredients from the LA area. When I thought about what would make this restaurant unique as a "Tokyo x Italian concept", I decided to try to incorporate Japanese ingredients in a simple way. Italian cuisine goes well with seasonings such as miso, mirin, and soy sauce, and can be arranged in many ways. At MAGARI, we always try to express the "Tokyo character" of each dish with seasonings and ingredients. For example, I marinate fish such as amberjack with Saikyo miso and wine, use mirin instead of sugar, and use brown sugar or kinako for dessert. By adding arrangements that I, as a Japanese person, could think of, I think I was able to create interesting dishes.

Cooking with salt as an entertainment The presence of salt, which is the key to flavor, is particularly important. Bamboo charcoal salt is black in color, so it has a strong visual impact. Since it is smoked in a pot, it has a faint smoky aroma. However, it almost disappears when it is combined with the ingredients. If I were to use it overseas, I would want to add the smoky aroma to the ingredients and sauce to create more of a flavor impact. In the U.S., the culture is usually that the dining scene is entertainment, even more so than in Japan.
The "crystalline salt" we used together this time is still a large, beautiful square crystal. It has a strong sense of minerals, and its presence lingers even on a warm dish. By using it together with the bamboo charcoal salt, I think I was able to enhance the presence of the salt and create an expression of "eating salt" in the dish.
About the food that bamboo charcoal salt enhances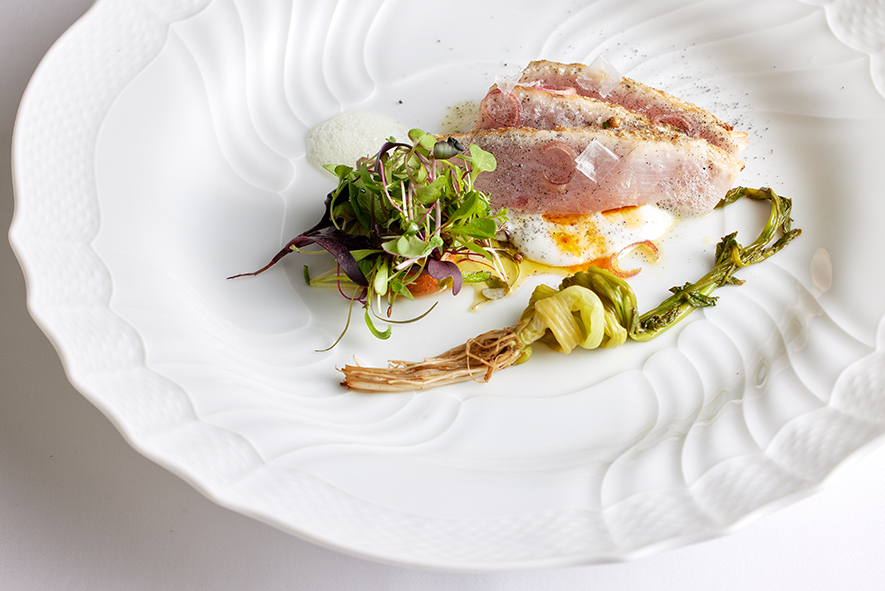 I used the most fatty yellowtail from Ishikawa Prefecture as the main ingredient because there is no way that cold amberjack landed in that region would not go well with the salt from the same sea. The amberjack is lightly scorched over a wood fire to give it a smoky aroma. Underneath is a white mayonnaise made from egg whites and served with a Romesco sauce. The garnish is micro herbs and parsley in wine vinegar. Bamboo charcoal salt is sprinkled on top and a small amount of crystalline salt is placed on the amberjack.
---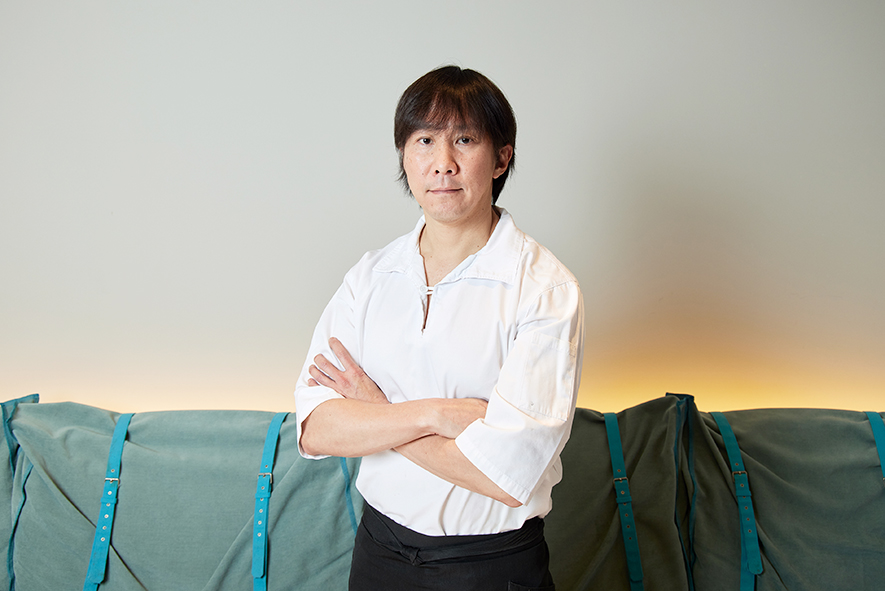 Yoshiyuki Okuno
Born in Wakayama Prefecture in 1972. He studied business administration at a university in the U.S. After graduating, he worked as a company employee before entering the culinary industry. After working at an Italian restaurant in Tokyo, he moved to Italy. In 2003, he opened Ristorante La Brianza, and in 2016 moved to Roppongi Hills as La Brianza. He currently runs five restaurants. In February 2022, his first restaurant in the U.S., 'Magari', will open in Los Angeles. In April, "Pasta Magari" is scheduled to open in Tsukuba City along with an electric stand for Tesla.